Just as retailers have reaped profits taking their brands to their audiences with experiential marketing, medical providers are also using mobile marketing to reach their clients and the public.
Turtle Transit understands what is required for medical brands to take their services—including medical procedures—and products on the road. We have fabricated a number of tours that encompass all aspects of the mobile health industry.
While blood donation vans have long been used, we are now seeing many other uses of mobile marketing and retail services for healthcare, both targeting business-to-business (B2B) and business-to-consumer (B2C).
In North Carolina, Blue Cross Blue Shield traveled to various sites to engage the public to enroll in healthcare offerings. The two busses we built included private space for confidential counseling, and tablets which provided information and enabled people to sign up for care at each bus.
Another client, 20/20 Onsite Mobile Optometry, has rolled-out six cutting-edge RVs, fabricated by Turtle Transit, which provide everything from eye exams to prescription glasses at professional offices, as well as in underserved areas.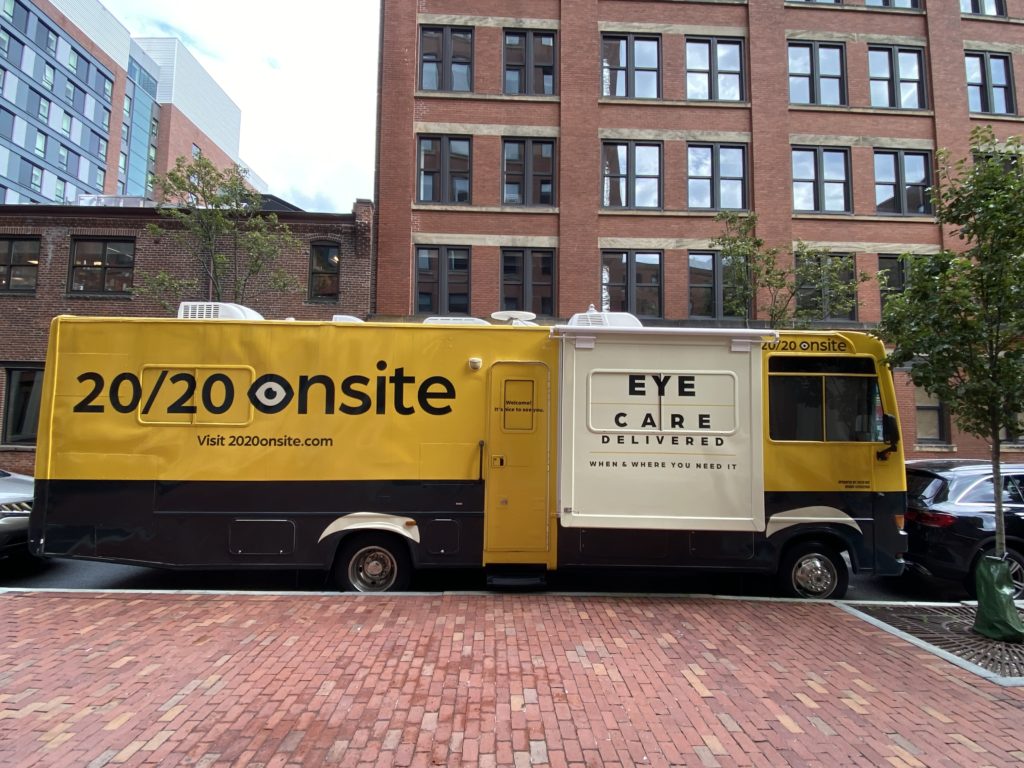 When it comes to mobile health care, a few items are critical. It needs to be an environment that's easy to clean and maintain—and even sterilize as required. Effective power is always necessary—essentially, a mobile unit must have a good HVAC system to ensure the comforts of a doctor's office, and refrigerate vaccines and other heat-sensitive products, as necessary. Finally, private, soundproofed areas are critical to ensure confidential counseling.
If your practice or company is looking to mobilize its products and care services, Turtle Transit knows what it takes for mobile healthcare to hit the road effectively.